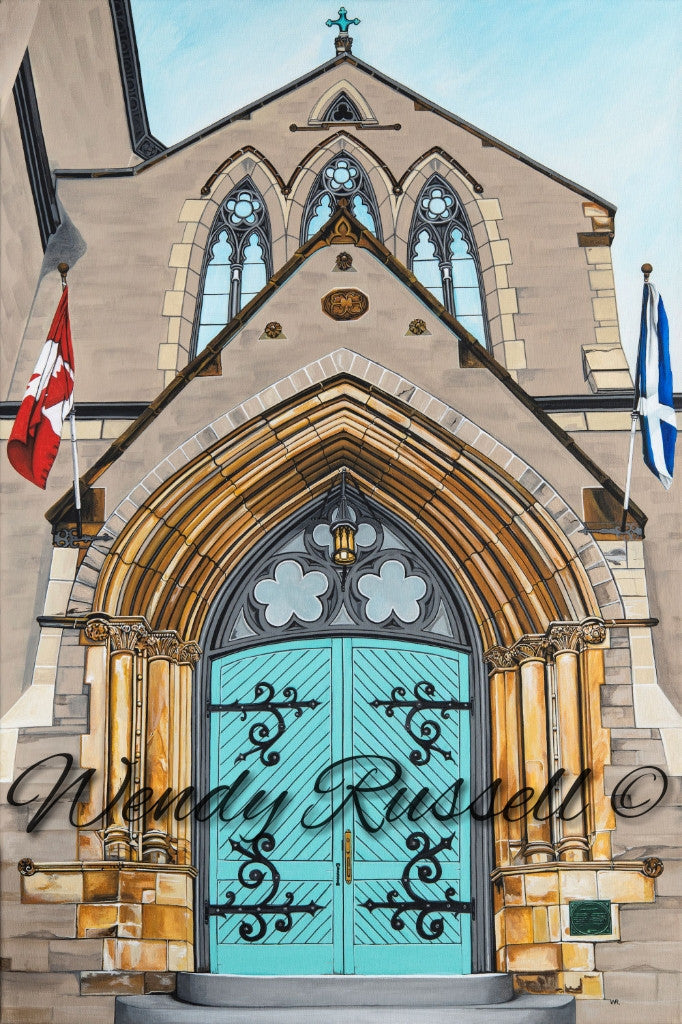 St. Andrew's Presbyterian Church, Ottawa - Prints Available
Standing on the corner of Wellington at Kent street for over 180 years, St.Andrew's Presbyterian Church was built in a Neo-Gothic style and the architectural plan includes features such as lancet windows, modified butresses and tracery.

This original painting was done with acrylics on a 24"-36" gallery canvas. Original painting is not available. 

Archival Prints are now available! 
Contact Wendy at artbywr@gmail.com for size and price.