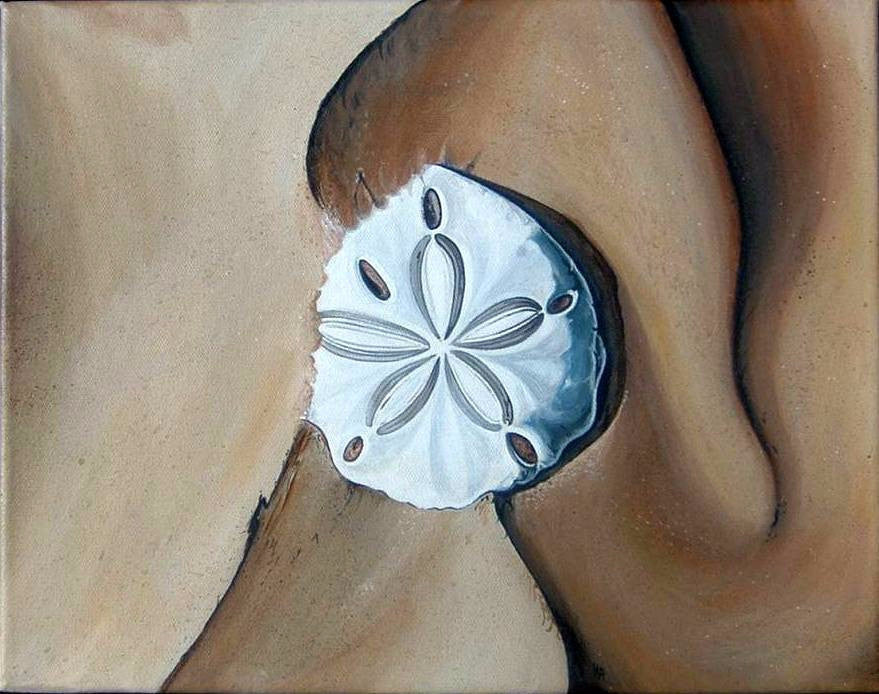 Rising Dollar
This is an interpretive piece I did with only a real sand dollar as reference. The title was an ode to when the Canadian dollar was at par with the greenback.
This original painting is done in Acrylic and is on a gallery canvas. 
The size is 11 in. x 14 in., and has a black frame.