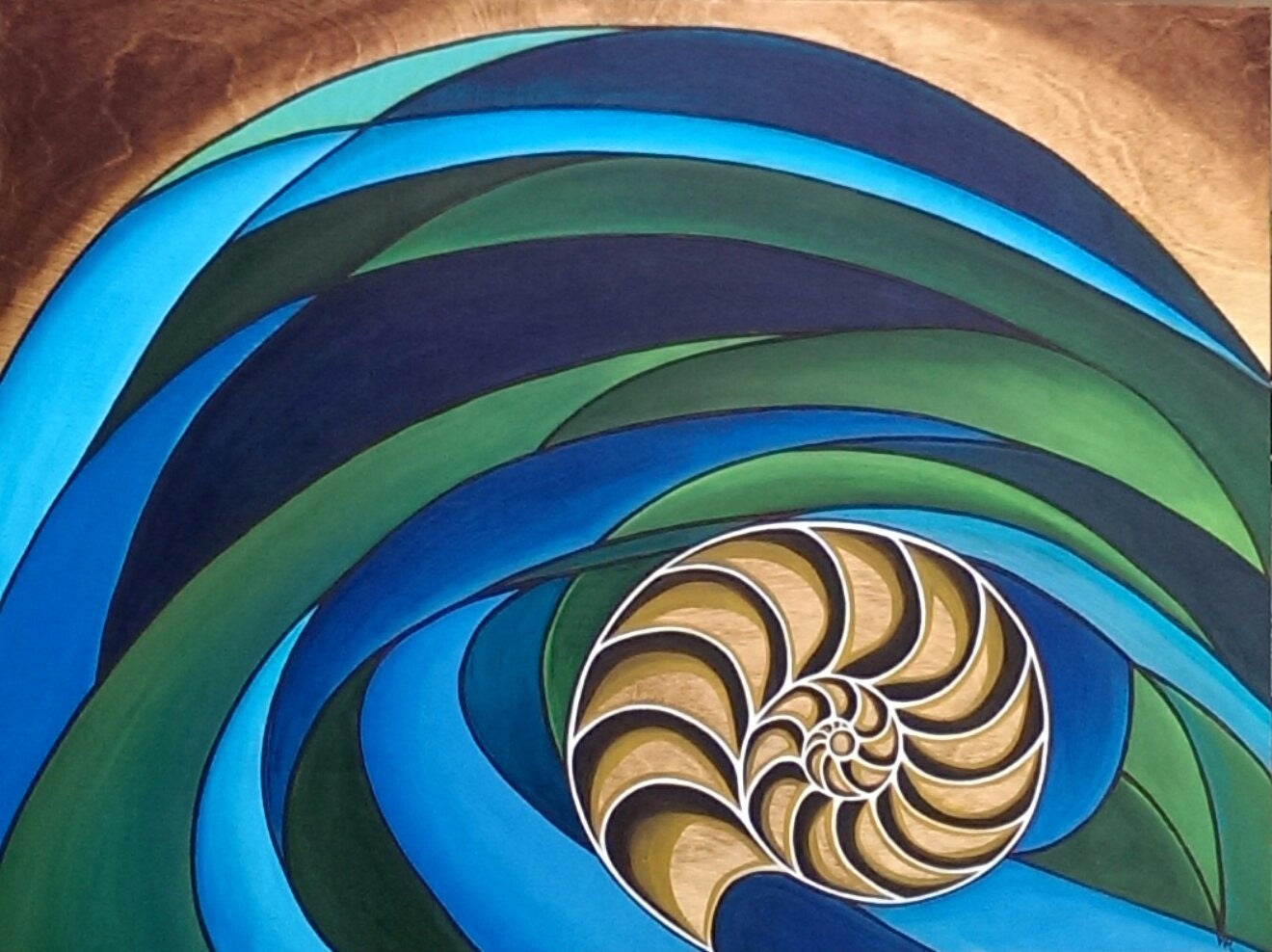 Unwavering
The nautilus shell was on my mind to paint but I wanted to encorporate the look of stained glass. The canvas is wood which is enhanced with both wood stain and acrylic paint. 
This original painting is done in acrylic and is on a gallery wood canvas. 
The size is 18 in. x 24 in.