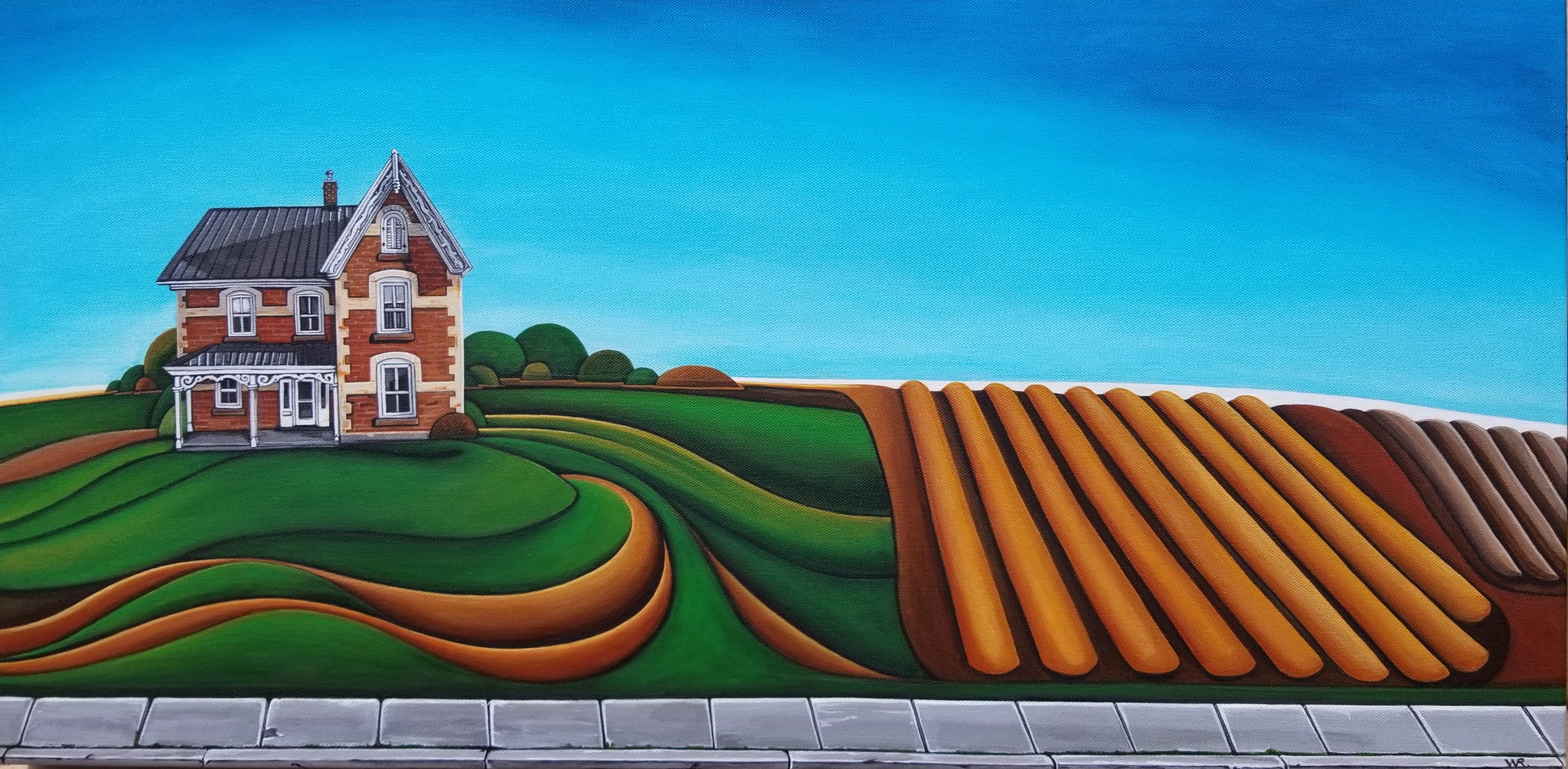 Hazeldean Homestead
The Bradley-Craig farmhouse at 590 Hazeldean Road, is a two-and-a-half-storey, red brick structure, built during the 1870s.
The farmhouse, large barn and farmyard are an excellent example of a late 19th century farmstead built when agriculture was the dominant economic activity of the province. The farmstead was farmed by the Bradley family for generations.

This is the 7th painting in my Heritage Series. Each on a 15 x 30 gallery canvas.