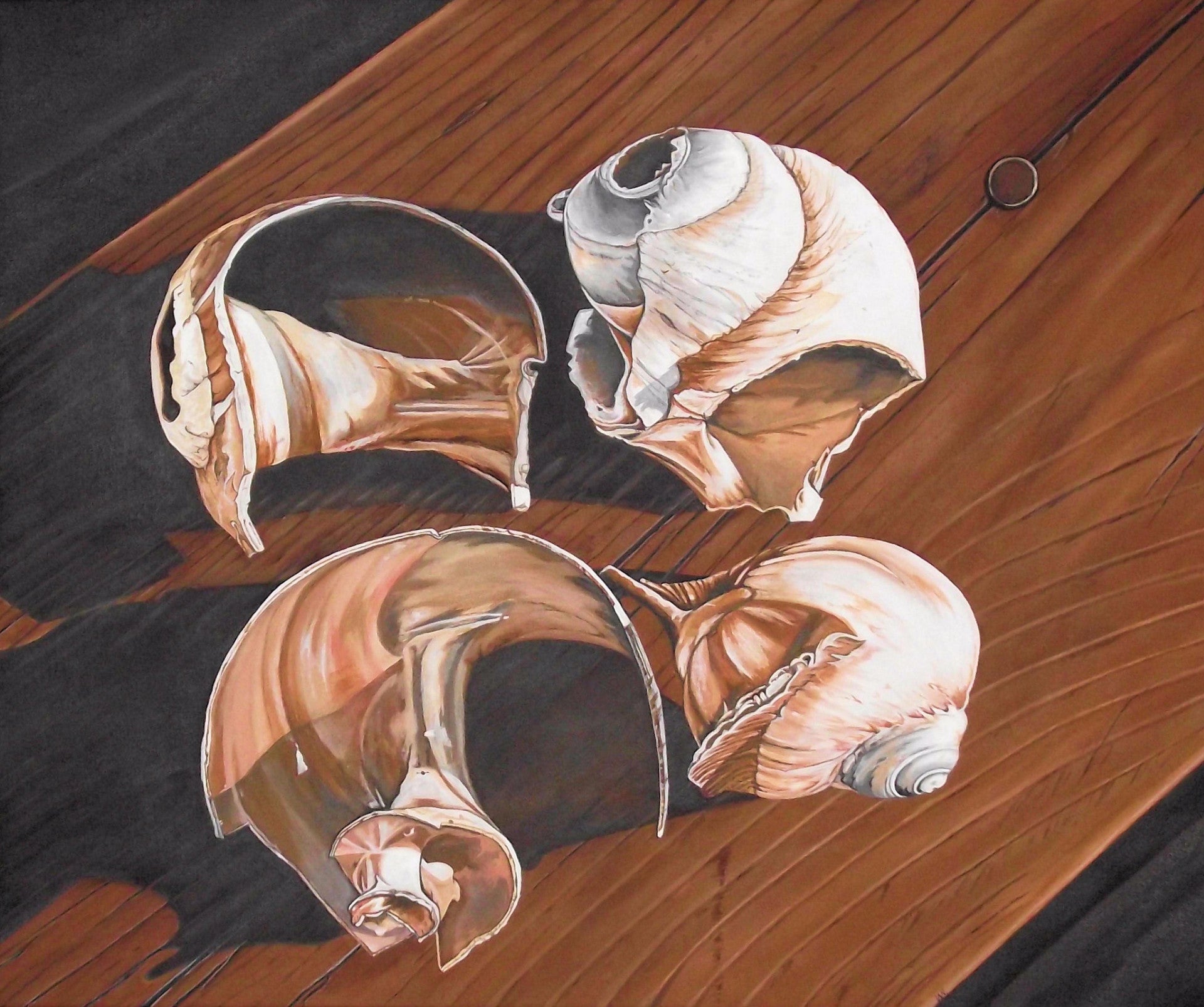 Out Of The Ocean
With the ocean a few short miles away, I was always bringing home our found treasures. My deck rail made the perfect wooden backdrop.
This original painting is done in Acrylic and is on a gallery canvas. 
The size is 20 in. x 24 in., and has a black frame.