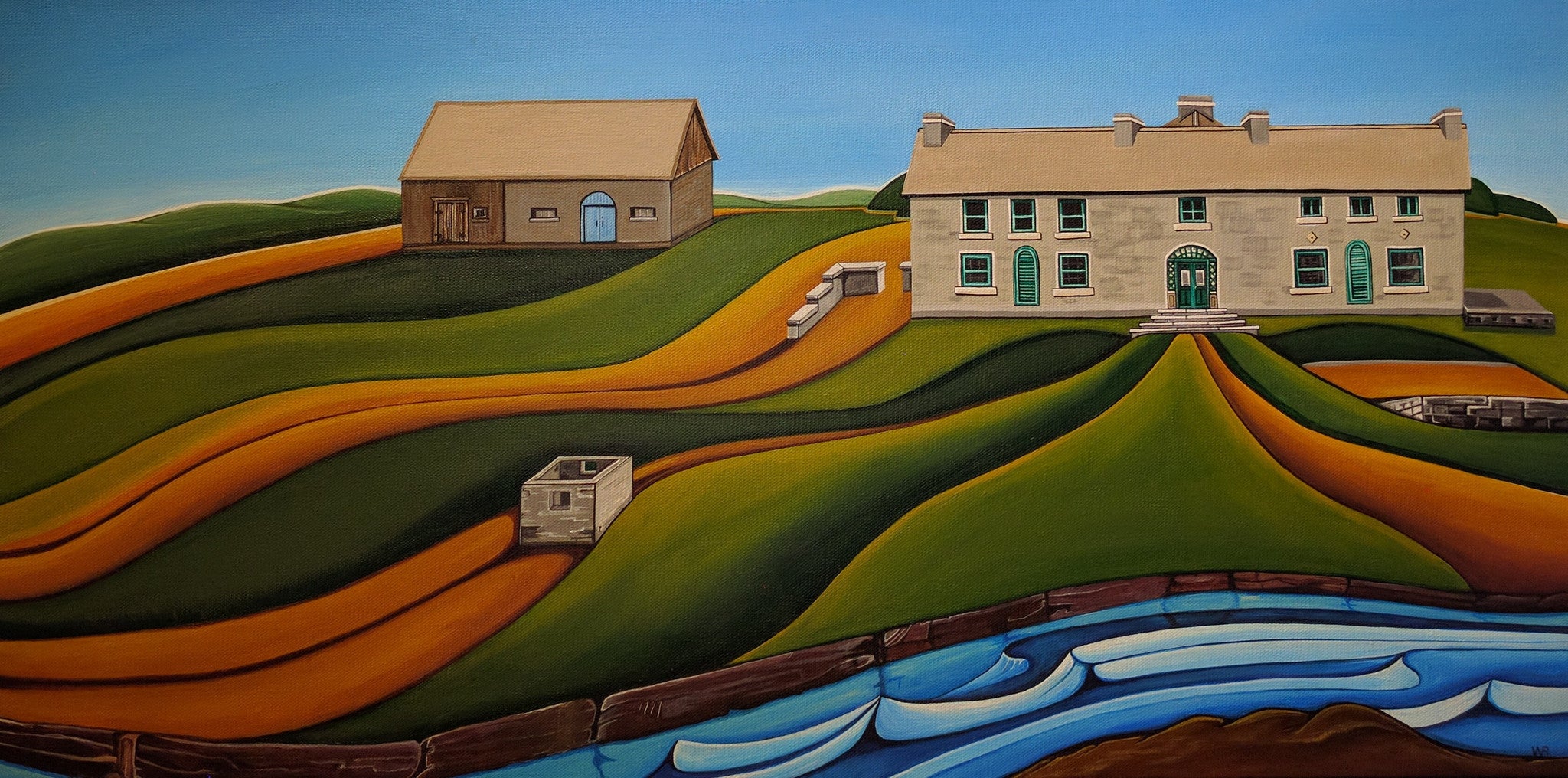 Horaceville Heritage - Pinhey's Point-Sold
The Honourable Hamnet Kirks Pinhey 1784-1857, on land granted to him for service in the Napoleonic Wars, Pinhey built a substantial estate comprising several log and stone structures. Naming it Horaceville after his eldest son. Later, he became prominent in local affairs and held a number of public offices.
This original painting is done in Acrylic and is on a gallery canvas. 
The size is 15 in. x 30 in.