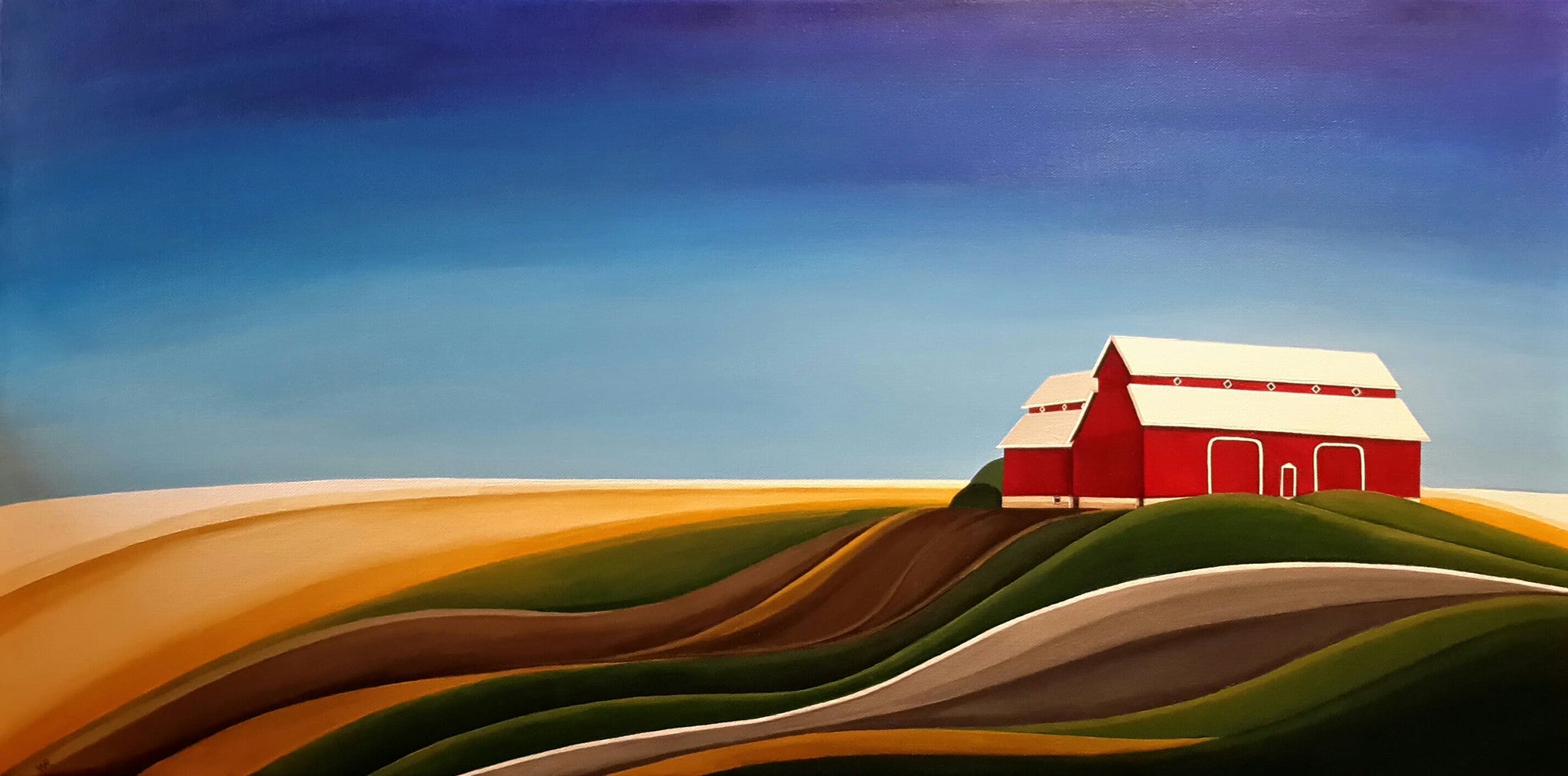 Hazeldean Heritage
15 x 30The Bradley/Craig barn is an excellent and rare example of a 19th century dairy barn. It's large size, heavy timber framing with mortise and tenon joinery, and monitor roofline with clerestory windows are characteristic of dairy barns constructed during this period. The barn was constructed in the 1870's by well known local barn builder John Cummings with the help of the community. 
This original painting is done in Acrylic and is on a gallery canvas. 
The size is 15 in. x 30 in.