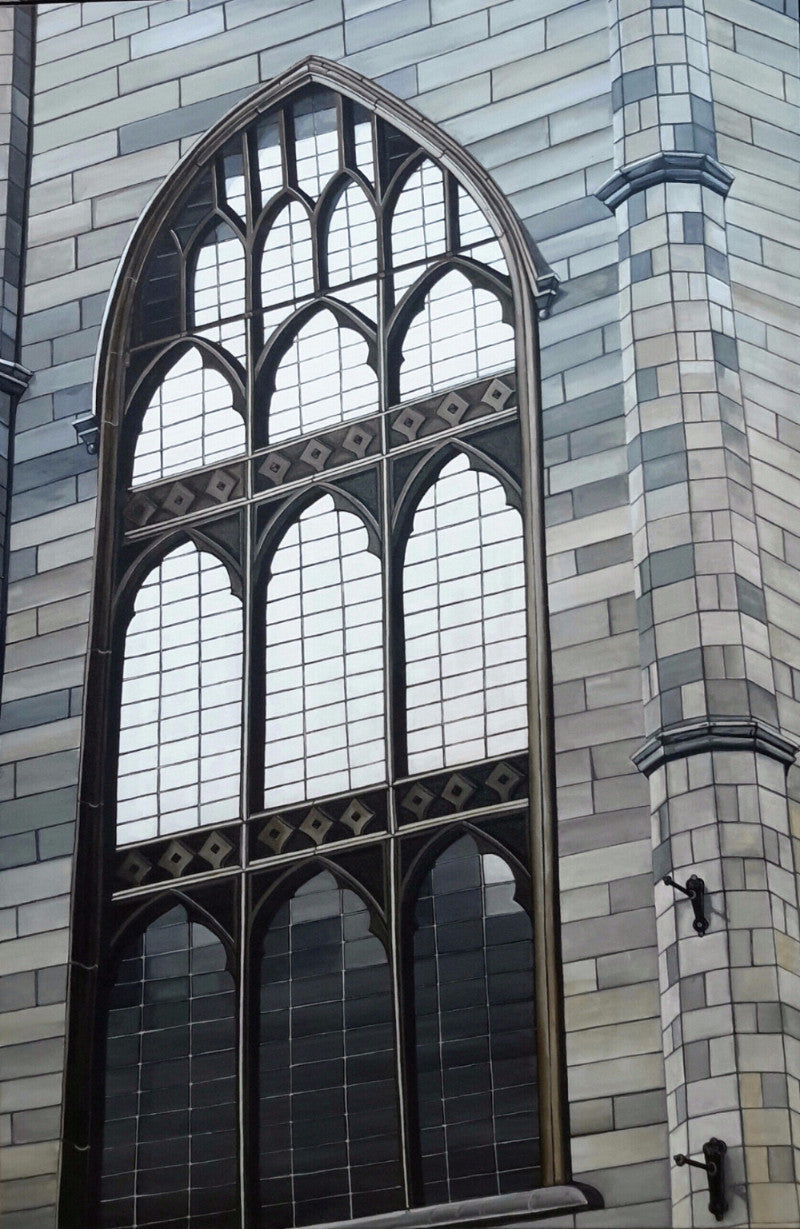 Notre Dame Basilica of Montreal
This beautiful church was the highlight of my visit to Montreal, Quebec. I took this photograph from the side of the building on Rue Saint Sulpice. 
This original painting is done in Acrylic and is on a gallery canvas. 
The size is 24 in. x 36 in.